REVIEWS
You Don't Have to Take Our Word for It!

Here's what some of our satisfied customers have to say about Evans Automotive & Tire Center: 12/06/2023
This is THE BEST auto repair/service business in the St Augustine Florida Area! Really impressed with their ability to isolate and deal with the actual problem immediately and for a fair price! I thought my 2012 Escalade had serious transmission/transaxle/suspension problems; after analysis all it needed was fluid change in the differentials (all-wheel-drive) and a new wheel bearing. They probably also saved me from a crash by finding that the steering knuckle was rusted in one position and might disintegrate without warning. They fixed everything, including the link on the air suspension, in less than four hours and had me on the road again. I can even hear the radio - no loud humming sound! Definitely found the place to take the Escalade and our classic Corvette for anything that might need to be done! Have never seen a garage so clean and neat, either. People are willing to answer questions, and they even give a military discount! 12/02/2023
Went in with a nail in my tire. They fixed it quickly and charged me a very reasonable price. Guys were great too. 11/02/2023
Honest business with fair prices! Highly recommend. 10/30/2023
I was recommended to Evans by some friends. I find Evans reliable and dependable. They diagnosed the problem and repaired it the same day. Thank you for doing such a good job. 10/11/2023
Fair prices and trustworthy mechanics 10/04/2023
Fast and wonderful service! 08/30/2023
Great and rapid service my car is driving like new Highly recommend 08/16/2023
Fantastic service, this great crew saved me when I was in a bind and stuck FAR from home. They priced every reasonably, and I was back on the road sooner than expected. A+ 100% Electrical Services
08/03/2023
Had a dead battery on way to take a friend to the hospital for a procedure, called AAA to jump start car and called Evans to have a new battery installed. The very nice man at the register understood my dilemma and installed the battery in their parking lot (because they had appt work in the garage) so I could get on my way quickly. I so appreciate his understanding and going beyond to help me. This is one of the many reasons I use Evans. 07/27/2023
Well I had written a less than favorable review a few days ago about Service at the desk. I was surprised that I received a call from the person I had directed my feelings toward I appreciate the fact that he was Man enough to work through my feelings. I plan to take my vehicle back to Evans and have them do an assessment and see if they're in line on pricing. He went the extra mile. 07/20/2023
Evans personnel were clear and concise in their diagnosis, answered my questions, were friendly and respectful. Repair was completed on time, and on estimate. Very pleased. 07/19/2023
Very good place to get repairs done. 07/08/2023
This was my third or fourth visit to Evans, and I intend to stay a repeat customer! Honest, direct advice and speedy service. Total professionalism from front desk to return of keys after a job well done! 06/20/2023
Had a 91 GMC I replaced front steering parts and needed some professional adjustments after. Thanks to Rob for his friendly guidance and hats off to Jay the technician all is well and hope to see 500,000 soon. Highly recommend Evens to all in need of this company's expertise Highly recommend!!!
Tires
, near
Saint Augustine, FL
06/17/2023
On our way for a weekend in St. Augustine, we developed a tire issue. It was 2:00 on Friday when we pulled in. Within two hours we had two new tires and were able to get on with our weekend! Reasonable pricing. Great staff! Great customer service! 06/11/2023
Always Fast, Friendly and Excellent service.
Had my 37 Pontiac serviced for brake light issue. I tried to figure it out to no avail, just a lot of frustration for me. These guys solved the issue quickly and efficiently. I highly recommend them. I also got a great tip from the young man that worked on the car. He mentioned to me to use LED bulbs for my brakes. I found 6 volt bulbs and man what a difference! Thanks again! 05/13/2023
Always pleased with service here! Timely appointment, prompt delivery, good communication, competent work, fair prices and pleasant staff. What's not to like? 05/12/2023
They did great work in a short amount of time. We were rescued! Thanks a lot Evans! Undercar Services
05/04/2023
I dropped my car of first thing this morning and the keys were back in my hand before 5 o'clock this afternoon. There was quite a lot of suspension repairs that were required. I'm incredibly impressed with the absolute professionalism. The speed and accuracy is unbeatable. Thank you Evens for getting Baby 2.0 back to me. 04/24/2023
Been using Evan's for over a year and they are great! On a few occasions they could have went with some service items that wasn't really necessary but told me to wait. They earned my trust!! 04/17/2023
I run a shop in town and bring my own stuff here that I either cant or wont do..the staff is gracious courteous and knowledgeable. 04/10/2023
Thanks so much Justin and mechanics for working on my husband's truck. You are all great, honest, reliable and reasonably priced. 04/06/2023
AAA referred- prompt accurate diagnosis. In/ out in 25 with problem solved. They are my go to auto shop from now on. Kudos to Rob 03/28/2023
Great work, reliable and reasonably priced. 03/27/2023
These guys are great! I needed a tire valve stem replaced. They got me in and out in like 10 minutes for a great price. 03/08/2023
Always amazing service and overall nice people. Reasonably priced as well. 01/28/2023
The service here is great 01/19/2023
I'm sure there are other shops that are very good, but since Discount Tire recommended them to us 7.5 years ago I wouldn't think of going anywhere else, they always go the extra mile, do it right, there have been a couple of times I had to take my vehicle back through the years but with their 2 year, 24,000 mile warranty and free towing up to $75 why would I? I recommend them all of the time.
This shop blew every tire shop I've been to in Orlando OUT of the water. They were kind, fast, and not overly expensive. I WISH this shop was in Orlando. They would have my business forever. 10/31/2022
Over and beyond service and repair. Traveling from Orlando to st Augustine in our class B RV van on I 95 at palm coast exit when our rear tire blew out. Contacted a few vehicle repair facilities but to busy to accommodate. They recommended Evans automotive repair. We called and reviewed our issue with Justin, he responded no problem we will fit you in. 3 hours later 4 new tires all good. Big thank you to everyone at Evans automotive! 10/18/2022
Love going to Evans. Waiting room is very clean and comfortable. Staff is very friendly and know what they are doing. I wouldn't take my car anywhere else. Saint Augustine, FL
10/09/2022
These are pretty good guys here in St Augustine as well they've been here for a long time and have a great reputation. 10/07/2022
Great place to have your vehicle worked on reasonable prices and the staff is super. 09/30/2022
Very kind customer service. 08/25/2022
Short and simple. Courtesy, fair and professional. 08/22/2022
Excellent shop. Great service. 07/20/2022
Great service as always. They have cared for my truck for years!!! It has 325,000 miles and still humming right along! Thank you to the entire Evans staff. 07/13/2022
This is an excellent auto shop. Took my car in for a new set of tires and to have it looked over to make sure everything was mechanically sound. These guys recommended what my car actually needed and DID NOT try to sell me stuff that I did not need or perform repairs that I DID NOT need. I will definitely be back. THE PRICE FOR THE REPAIRS THAT WE DID NEED AND THE SET OF TIRES WERE EXCELLENT. Engine Maintenance
06/12/2022
They could have sold me new fuel injectors but spent the time to remove mine and clean them through a special machine to save me a lot of money! 05/31/2022
Evans has always treated me great!! They're front of the house is very kind & always willing to help. Good prices too! Highly recommend. 05/24/2022
Great people! Great work! Electrical Services
03/25/2022
I cannot say enough good things about Evans. I broke down in Elkton while driving back to Massachusetts on a Thursday evening. Evans gave me priority treatment Friday as I was literally stranded. I needed a new alternator and battery. The first alternator was defective and they still got me back on the road by the close of the day. I was doubly grateful as I would have been stuck all weekend. I left with a sense of comfort as they checked all out. Kudos to Justin and the mechanic who worked on my car. I would highly recommend Evans to anyone looking for great service and treatment. 04/25/2022
Took time to go over everything. Not pushy at all. Fair prices. 04/14/2022
Excellent service. Car was diagnosed and fixed quickly. 04/13/2022
Rob and Nate were great. Real professionals. They really helped me out and I appreciate it! Outstanding service and a great price. 04/05/2022
Great place they take good care of us. 03/31/2022
Evans is incredibly honest and truly value their customers. I brought in a newer Mercedes SUV, and instead of them trying to find something for me to repair, they were honest and said they would recommend I take it to a European auto shop that specializes in these cars! Most mechanics would not do that! And because of that every future auto repair I may need, whether mine or in my families I will be going to Evans!!! They are great! 03/03/2022
Great customer service will be using Evans again. 02/24/2022
Great service, reliable and honorable work. Clean and welcoming environment. Staff is very knowledgeable and patient. Will be my go to spot. 02/24/2022
Excellent and professional. A great operation and well oiled machine (no pun). 02/15/2022
Nice people & Rob has been helping with the repairs we need. 02/09/2022
Had some work done on my F150 by Evans automotive. They did an outstanding job from start to finish Justin went over and above in helping me get my truck back on the road. They replaced the intake manifold. They were very courteous and professional. It was a pleasure dealing with this company. I highly recommend them for honest quality work at a great price. Definitely my go to place from now on. 01/28/2022
Seriously, honest folks, excellent work at affordable prices. Went in for what I was told by two mechanics in Palm Coast may be suspension related (i.e., LOTS of cash) to find out it was a loose brake shoe ($109) that was done in Palm Coast. Yeah... guess who's my new mechanic? #EvansAutomotive are a 'one stop' mom & pop shop... thankful I found them! 01/25/2022
My oil change was fast and reasonably priced for my Toyota Rav4. 01/16/2022
Evans always takes good care of my car. They are honest, friendly and reliable. I wouldn't take my car anywhere else. 01/13/2022
I was given a wait time of 2 hours and they had my window motor replaced in about 45 minutes! The gentleman I spoke with was very respectful. The price is better than any other shop around me. I Would not hesitate to go back to Evan's for any of my vehicle service needs. 12/31/2021
Best car repair experience! We had car trouble on I95 heading home from vacation. Being out of town, I called the first auto repair place that came up in the area. They recommended a towing service and rental car place. It was close to closing time but they went above and beyond to diagnose, repair and get us back on the road home. The entire shop went above and beyond to help us. Would highly recommend this company. 12/20/2021
Really loved their care to make things right!! 12/09/2021
My mother-in-law's Camry starting running rough while on vacation. We looked up AAA mechanics and found Evan's Automotive. Even though they were very busy they worked the Camry in and managed to fix it by the end of the day so that my MIL could have a safe drive home. Excellent service, and very accommodating! 11/24/2021
These guy are top notch!!! Professional, friendly and efficient. I literally will never take my van anywhere else. They did the work on my van after an accident and it's running down the road like brand spanking new! Thank you so much to everyone there! 11/20/2021
My daughter's car is there right now so this review is regarding their customer service. My kiddo LOVES her car and when she had to have to towed due to a meeting with a curb, she was very sad. I was looking for answers as we rely on her car for school transportation. They called us when the car had arrived and been looked over. We both called to check on the car AND our friend called to check on the car. These people have been patient, professional, and understanding of out situation. My daughter will review the work on the car... but I had to say this shop is next level awesome with communication and professionalism. 11/10/2021
Great place, friendly and honest. Very careful when working on anything visible. Mounted and balanced a new set of tires on new black aluminum rims, not even a scratch. Will be taking my 64 Pontiac soon for a front end alignment. I trust these people. 10/20/2021
Brought my 07 F-150 there to get the tires rotated, balanced, and front end alignment. They were able to handle the 37x13.5R22 wheels and tires without issue (while some other shops said no altogether) They charged very reasonably and held to their quote over the phone. They finished the job in the time they described and took the truck in very quickly. I will definitely be returning to Evan's Automotive for work on the truck in the future. 10/10 10/12/2021
I love this place they're on point. 09/25/2021
Very Professional. Clean and organize atmosphere. They take care of their customers. Highly recommend. 08/21/2021
This place sets high standards for their work and their customer service and every experience I have had with them they always exceed my expectations. Thank you Justin and staff. It is not usually cheap or fun to have to get automotive repairs but here it as painless as can be! 10/10 08/15/2021
I had four new tires installed and my 4WD serviced. Justin was very professional and I was very impressed with the shop overall. I will be recommending this business for anyone who needs work done. 08/15/2021
Guys here are on the up and up. 08/10/2021
I purchased new Firestone airbags and Evans installed them for me. The cost to install was performed with in the estimated time and cost Evans quoted me. I?m very happy with the service I received as usual. 07/31/2021
Super professional standards 07/29/2021
Great people and great service 07/25/2021
Outstanding service for an out-of-town diesel owner. Many thanks and gratitude for the frontline folks Robert, Justin and Caleb. Let us not forget the unseen mechanics/techs in the garage. Courteous, expedient, down to earth quality maintenance is how I would describe the service I received. 07/02/2021 06/30/2021
They Rock like the way they handle their service. Friendly staff. Thanks Justin. 06/25/2021
Fantastic service, honest people. 06/23/2021
Excellent professional service 06/22/2021
I've been to Evans several times. I'm pleased with their work. 06/08/2021
After having an awful experience with the local Jeep dealership this place was such a relief. The employees were nice and professional and helped me understand the work being done and the costs of everything. Also they have a great warranty on their work which is very assuring. 06/01/2021
Great Great service. Reasonable prices and very nice and friendly employees. 05/20/2021
Great customer service! The counter people are helpful and pleasant. Modern counter and waiting area. 04/28/2021
Fast service... Kirby our mechanic did a wonderful job... Very nice people... Very polite... 04/17/2021
Great service. Took the time out to see what the problem is, that I was worried about. #1 04/10/2021
Nice treatment and great work by nice people, and I trust them. 04/07/2021
They just finished working on my Mercedes and they performed like true professionals. And didn't gouge me with unneeded repairs or seeing an opportunity to gouge period. I would highly recommend this business in every shape, form and fashion. 03/31/2021
Quality work, enjoy working with Rob at the front desk! They will work with you! 03/28/2021
Good spot to get work done in the area. One of the best and honest around. 03/24/2021
Excellent people! Always take car of my vehicle needs and go above & beyond with best pricing. 03/19/2021
I am a widow, 75 years young & know little about cars. I have deep appreciation for the trustworthy & caring service I?ve received during the past ten years for my vehicle at Evans Auto Repair. The service they offer is consistently honest & excellent. I recently asked for advice regarding a sun roof leak. Although this wasn?t something the technicians at Evans could help me with, Rob suggested I contact Rays Auto Collusion shop. I did so & the owner saved me from a thousand dollar auto dealer estimate. I?m deeply grateful to both local businesses for their excellent customer service! I highly recommend them to anyone needing of this type of support. 03/09/2021
I am a 16 year old with a 2002 Volvo S80. I brought my car here because it was a cheaper option. However, when I went to pick it up and started driving my car started making weird noises and shaking. We went back the next day and dropped the car off. Initially I was very frustrated but everything was fixed and handled well. Thank you to Justin who made everything right. I really appreciate you fixing all of that. 03/03/2021
The place is super clean, conveniently located right off 207 near 312 and US-1, the customer service is amazing. The waiting room has very comfortable furniture. 03/01/2021
My car broke down and I decided to scrap it, they did it all for free, excellent service, little stress. Thankyou Justin. 02/19/2021
It's no big deal to me make a write about the service you all provide concerning the quality and price, which like I said is not cheap, but is very reasonable - not to mention the customer service. I would rather spend my money at Evans instead of Honda or Nissan. 02/19/2021
Had service performed same day. Very professional and up front about cost. PS: The front counter has the best writing pens in town. Would recommend. 02/05/2021
I was in a bind and REALLY needed to find a shop to swap out my old 350Z motor for a JDM motor that was like new. The ONLY shops that would do it, were HORRIBLE with communication. From START TO FINISH EVANS WAS AWESOME WITH COMMUNICATION, VERY EFFICIENT AND THE WORK LOOKS LIKE THE CAR JUST PULLED OFF A NISSAN SHOWROOM FLOOR. I'll be turning to them FIRST for all of my car needs! 01/29/2021
I have been a "regular" for years, but for different reasons. Very professional staff, and extremely capable mechanics! Always a pleasure dealing with the Evan's team! One of my favorite places hands down. 01/14/2021
Excellent. Service was fast, done very well, at a fair price. Nissan wanted $4100 and a week to do the work. Evans had it done in 24 hours and I saved $3600. Car runs even better than before. I should mention that diesel fuel was put into the gas tank by mistake causing the need for service. I recommend them highly. 01/12/2021
I finally found a lifelong auto needs home.Friends and family recommended Evans and they were right, fast and efficient. 12/30/2020 12/20/2020
Great group that really go out of their way to give great service. They are helping me breathe new life into my 2007 miata. It turned over 100k mi. recently and needed some TLC! They found some really hard to get parts and seem to care about seeing this project succeed. They have always done a great job, at fair price, and have been honest with me. If you have car issues or just need routine stuff done, take it there!! 12/19/2020
Best place in town very honest fast but quality work I cannot say enough good things about this place. 12/10/2020
They are always there for you when you need help. 12/02/2020
They did a great job repairing my car. They took the vehicle, and called me each step of the way to let me know what they found, what they wanted to do, and costs. I had expected it to take several days, but I had my car back within 24 hours. Great place, honest guys, and I will return to them with any future problems. 11/20/2020
My Hero's! Saved me about $2,300 of unnecessary things that Honda said I needed. Had it not been for all the "red flags" about the price changes and what I actually needed at Honda, I would have never called Evan's. But it was a "sign" that I happened to drive by them after one of my appointments at Honda that I noticed them. Thank you Evans I am incredibly grateful for you ??? 10/01/2020
Rob is super kind helpful and patient very much appreciated all of his help! 09/29/2020
I love this place. They always do my tires. I'm a mail carrier so I'm always in there having something done. They are the fastest and most trustworthy place I've ever been. Staff is all polite and professional. Perfect place to get your car worked on. I would literally go to war for these people. 09/22/2020
I'm on vacation to see family and had a low tire. Very professional shop. Took care of issue in less than 30 minutes. Being in the tire industry myself for 48 years, shop owner for 40, would highly recommend this shop. Clean, professional, very inviting atmosphere! By just looking things over while there, a great automotive shop!! Thanks! 08/13/2020
This is where I always take my car they understand the importance of being fair priced with quality work a good mechanic is hard to find 07/23/2020
Evans Automotive is a great place to do business. They always get approval before doing anything, they advise you of everything they find, they are courteous, they do their best to get your vehicle back to you and on the road ASAP. I HIGHLY RECOMMEND!! 07/23/2020
Evans Automotive is a great place to do business. They always get approval before doing anything, they advise you of everything they find, they are courteous, they do their best to get your vehicle back to you and on the road ASAP. I HIGHLY RECOMMEND!! 07/17/2020
Most trustworthy auto repair business for those on vacation! Our vehicle started making scary noises while we were here vacationing from Oklahoma. When I told them that we were from out of town and needed to head home soon, they got us in quickly. We were concerned that it was going to be an expensive fix, but it turned out not to be. There was an expensive part that they could have said needed to be replaced, but told us that we would be able to make it back home and would be able to replace it later. Very respectable business with integrity! They had our car fixed and back on the road that day. They also have a courtesy van that took us back to our hotel and picked us up again to go get our vehicle! Top notch!!! *Note* The previous day we had taken our car to a repair place that was conveniently close to our hotel. They told us right away that our transmission was done and would need to be replaced. They said it was going to be $4000. We told them we wanted a second opinion. So glad that we chose to go to Evans for a 2nd opinion!!! Turned out to just be a $176 fix and our transmission was fine!!! 07/10/2020
Great mechanic shop, fair prices, they dont sell you anything you dont need. It helps to know the owner .When you live in a small town like ours everyone knows everyone ! Just a great repair shop! 06/28/2020
I honestly can say that this establishment is absolutely wonderful. I've been going to Evan's Automotive for about two years now, with every experience I have had from tiers to steering wheel! The fellas are always friendly, fast and thorough. Even when I didn't have an appointmen they were able to accommodate me on busy days. Fair Pricing and good work! Which is a BIG deal for this single mom all around! 06/19/2020
I have been going to Evans for a long time. They are an honest , fair dealership. I highly recommend them. Everyone from the owner down is so friendly 06/17/2020
Honest, hard working guys. I highly recommend you take your cars here! 06/02/2020
Fast service. Clean shop and waiting area. Good prices. 06/01/2020
Evans fixed my cooling system and the staff was great to work with. The mechanic explained everything to me on what was needed and the cost of repair. 05/21/2020
Very professional!! Very fast service. I worked with Rob, he was excellent. Pricing was less than expected. Would highly recommend to family and friends. 04/29/2020
Helpful staff. Got us out of jam with truck breaking down trailering horses on i95. Fixed within 2 hours. 04/24/2020
Great service. Positively surprised me with price, courtesy and fast turn around. Owner Mr. Evans is most courteous and staff is A-plus from the front, Rob, Jason and Jose through the whole enterprise. Local Mechanics
Brakes
, near
Saint Augustine
03/10/2020
Everyone here is super nice!! Fair and honest!! Great prices too. Highly recommend!! 01/13/2020
This place is the most professional, clean, and secure place you could leave your car! They got my Titan with oversized tires right in, Patched a hole and I was on my way! They are now my go to in St. Augustine for auto care! 01/10/2020
Very helpful and trust worthy mechanics. Also very affordable. 01/10/2020
Once again the good guys at Evans were great to do business with! Honesty, Integrity, and the work is always Excellent. Each time I take one of my cars in for service or maintenance they make me feel they really do care about my cars. St Augustine is better because Evans Automotive is here! 01/07/2020 01/05/2020
Couldn't help but sent me too someone who could 01/04/2020
Professional clean honest service center 01/03/2020
The employees were very nice and explained the issues with my car. The waiting area is immaculate and beautifully decorated. I peeked into the shop through the winter down and found it organized and clean. They definitely take pride in their work. The repair costs were reasonable. 12/28/2019
Traveling from PA to FL disaster struck at mile marker 303 in FL . Many thanks to AAA for recommending Evan's Automotive. Justin was exceptional getting us a rental car and back on the road in less than 24 hrs . 12/10/2019
I have mad trust issues, but Evans has proven themselves to be a reliable and trustworthy mechanic that I won't hesitate to drop my car off at and recommend to others. I could go into detail on how they have helped me out, but I will leave it at this; you don't need to look any place else. 11/29/2019
I went by there this morning with a small issue, the person in the front office was really kind and helpful and listened to my concerns. I'm visiting St. Augustine and driving back tomorrow so I wanted to do so with a little bit of peace of mind and they helped me out. Bought tires from them and very satisfied. Came back for a check months later and these guys were very helpful and sooo polite!! Was told from other tire stores I needed new rims and/or valve stems. These guys said told me I only needed adjustments with my psi. They charged me NOTHING. Fixed problem and told me to come back anytime. Wow. I'm just blown away by their honesty. Thank you Evans!!!!

Kathryn Wingo - ST AUGUSTINE 11/06/2019
Best group of mechanics, the shop is always clean, people at the front desk are always on point (like giving you a heads up on your next appointment to having a game plan). I've been a customer at Evans since 2016 and haven't went anywhere else ever since. I know the owner (Mark), he's an automotive guru. 11/03/2019
I've always been very happy with my experience at Evans. 10/31/2019
2008 Ford F150 2wd Took my truck to Evans. Bad shake and vibration. Jay took it and now it rides like new again. Jay recommended tires. I have had the same tire brand on this truck for 5 years. Till now no one ever told me they were not a good brand. Jay recommend another tire and WOW what a difference. NEVER AGAIN WILL I TAKE MY TRUCK TO ANYONE ELSE. Price was very fair. Take yours, their worth every penny and service was perfect. Shout out to Jay your the best. 10/25/2019
Great hometown service without the dealer cost 10/16/2019
I have used Evans Automotive for several years. They have always done exactly what they said needed doing and never changed the price. I find their prices run cheaper than any others. The staff is courteous, efficient and go out of their way to make sure you?re comfortable while there. The guys in the back are just awesome and the ones up front are also. So tell me why would I go anywhere else. Simple. I wouldn?t . They are the best. 10/14/2019
Evan's Automotive and Tire Center A great car repair facility that you can trust. The mechanics are of utmost talented and professional. The prices are really good and the mechanics will not slam you. I recommend them highly! Great friendly staff! 09/27/2019
Justin provided great customer service, performed an inspection of a new vehicle for us at no charge and provided us thorough feedback. Will definitely be back! 09/19/2019
Estimate to fix power steering reasonable. Staff was very efficient and polite. Showroom was immaculate! Timeframe for repair is reasonable. I will be scheduling repair. 09/18/2019 09/17/2019
Great service experience. Clean shop nice waiting area. Pleasant people to work with. Professional, reasonably-priced, easy appointment, quality work - definitely recommend. Also to mention - great waiting area - plenty of room & comfortable seating, several cell phone chargers, TV, reading material, cold water, hot coffee, clean bathroom. Rob and Justin at the front counter put me at ease from the first second I stepped into Evan's Automotive. They got the technicians on the vehicle immediately and got me on my way in a timely manner. I strongly recommend this mechanic shop 100% and they have definitely made me a customer for life! Best customer service in town. Rob and Justin always go out of their way to accommodate. Thank you for always making sure our vehicles are road ready and in great working condition. We have used Evan's a few times before and they always have done a great job. This week I found myself with a headlight out and a busy schedule. I stopped in to find out if there was anyone available to change the light. He went out to double check which light, found out they didn't have one in stock, but said he would have one there in 10 minutes. It came in five and I was back on the road. Thank you for such a little thing that can be a big deal! I had a 70,000 mile service done on my car this week at Evans Automotive and I was very pleased with the friendliness of the staff. Their work was excellent and their prices very good. I am so pleased that I am returning for new tires tomorrow. Great people, friendly and professional. Always ready to help .... Rob and the others at the front desk are awesome Quick, honest and fair pricing. It doesn't get better than that. In my several decades of owning a car, I think these guys do it right. I've only said that about 2 other shops in all those years. Very professional and friendly staff, professionals and most importantly, honest! We service our personal vehicles and a couple of our work vans here and they have always been fair and helped us in anything we needed, mechanic and tire work. I highly recommend this place. Grand Slam !! These reviews you see are accurate. No better place to take your vehicle. Rob was Extremely knowledgeable and very professionable. They treat you like family. Fair honest, you will be glad you choose Evan's Automotive. Your gonna love the results. I always get such great service at Evans from Rob and Justin at the front counter to the mechanics. If I've had a concern Mark has always been happy to address it and a happy resolution has been reached. I wouldn't take my trailblazer anywhere else for service or repairs. Great place, extremely excellent service at the front desk. They attempted to patch a tire for me, but couldn't because the steel belt had separated. No charge for their efforts. Will definitely return to Evans next time I need service. Thanks for your help. We took the van in to get the tire plugged after running over a screw and decided to get the AC looked at too. They have awesome customer service, very thorough in both diagnosing and explaining the issues. There's a nice clean waiting area with comfortable seats and a TV, and you can make coffee or get a water out of the fridge for free. Very nice set up! They also have a clean restroom for customers.

OUR REVIEWS
(

141

Reviews) This is THE BEST auto repair/service business in the St Augustine Florida Area! Really impressed with their ability to isolate and deal with the actual problem immediately and for a fair price! I thought my 2012 Escalade had serious transmission/transaxle/suspension problems; after analysis all it needed was fluid change in the differentials (all-wheel-drive) and a new wheel bearing. They probably also saved me from a crash by finding that the steering knuckle was rusted in one position and might disintegrate without warning. They fixed everything, including the link on the air suspension, in less than four hours and had me on the road again. I can even hear the radio - no loud humming sound! Definitely found the place to take the Escalade and our classic Corvette for anything that might need to be done! Have never seen a garage so clean and neat, either. People are willing to answer questions, and they even give a military discount!
David Elder
, 12/06/2023
join our team
We are currently on the lookout for the following:
B-Tech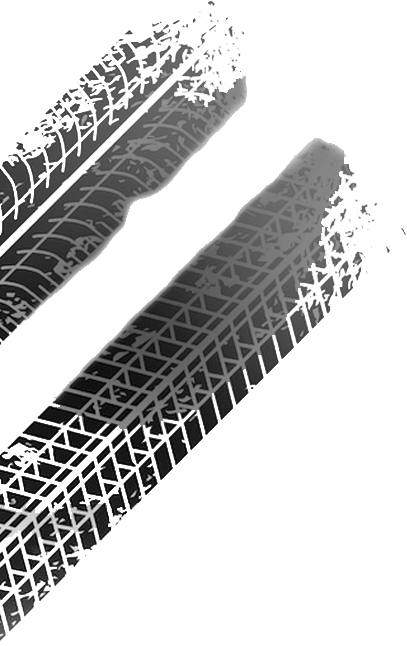 Get free Coupons
Take advantage of these great offers!